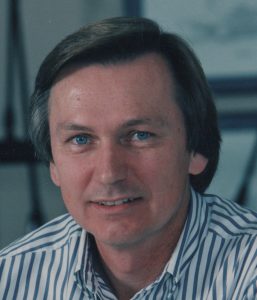 Robert Montgomery, president of Robert Montgomery Homes, Inc., is a 1974 graduate of Kansas University School of Architecture. His highly specialized training affords him a uniquely thorough understanding of each step of the construction process as it relates to the total design. As Montgomery states: "When you are building a custom home one piece at a time, it is extremely helpful to be able to visualize the translation from a set of blueprints to the actual building of the structure…board by board and nail by nail."
Montgomery's education and experience in design have proven to be invaluable to his clients from the planning stage throughout construction. He provides a great deal of assistance to his homeowners in terms of interior detailing and selections of finishes and refinements. Having worked on both sides of the table, he interacts extremely well with architects and interior designers to effectively provide each homeowner with a unique building experience and a custom home that is everything the homeowner envisioned.
During the past thirty years, Montgomery has built homes which encompass a wide variety of styles and budgets in the finest subdivisions and on country estates located throughout the greater Kansas City area. In addition to the many homes designed by Kansas City's finest architects, several of the homes constructed by Robert Montgomery Homes, Inc. were designed by Montgomery himself.
As builder of the finest luxury custom homes in Kansas and Missouri, Robert Montgomery Homes, Inc. is your best value for a uniquely enjoyable and rewarding building experience.
Contact Us
Robert Montgomery Homes, Inc
4204 West 124th Street
Leawood, KS 66209-2251
(913) 338-5500
[email protected]

Materials in this website are Copyright © 2021 by Robert Montgomery Homes, Inc., 4204 West 124th Street Leawood, Kansas, all rights reserved. Text, photography, graphics, HTML code, and other intellectual property are protected by U.S. and International Copyright Laws, and may not be copied, reprinted, published, translated, hosted, or otherwise distributed by any means without explicit permission.