Home >> Construction & Supervision
Construction & Supervision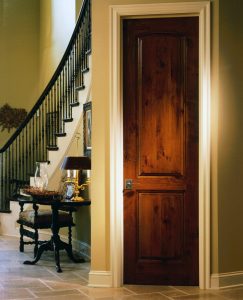 Whether or not we are involved with the initial design of your home, our approach to the construction process is from an architectural point of view. This approach, supported by a formal education in architectural design, and practical experience in aesthetic detailing, is unique in the field of home construction.
Custom homes typically have complicated floor layouts, complex roofs, and use higher end materials that frequently necessitate training and expertise for proper installation. We maintain a close, cooperative, working relationship with subcontractors and material men to insure a concerned and meticulous approach to the building of your home.
All construction is personally supervised with great care being given to every aspect of the design. We are present on the job site every day to insure that your design is executed exactly as you and your architect conceived it.
As builder of the finest luxury custom homes in Kansas and Missouri, Robert Montgomery Homes, Inc. is your best value for a uniquely enjoyable and rewarding building experience.
Contact Us
Robert Montgomery Homes, Inc
4204 West 124th Street
Leawood, KS 66209-2251
(913) 338-5500
[email protected]

Materials in this website are Copyright © 2021 by Robert Montgomery Homes, Inc., 4204 West 124th Street Leawood, Kansas, all rights reserved. Text, photography, graphics, HTML code, and other intellectual property are protected by U.S. and International Copyright Laws, and may not be copied, reprinted, published, translated, hosted, or otherwise distributed by any means without explicit permission.